TaskTillDone
The project
TaskTillDone is an outsourcing platform that connects businesses with professional freelancers and agencies. It offers a marketplace where users can apply for outsourced tasks. Freelancers may also create a profile and offer their individual skills on the marketplace.
The platform includes a web app as well as native apps for both Android and iOS.
When?
Since 01/2015
My role
My good friend Leo Brunnhofer started this project in 2014. After becoming self-employed in 2015, I joined him as Lead Software Developer and we developed the platform together. We launched the website as well as mobile apps for both Android and iOS in 2015 and run the project since then.
Key technologies
Impressions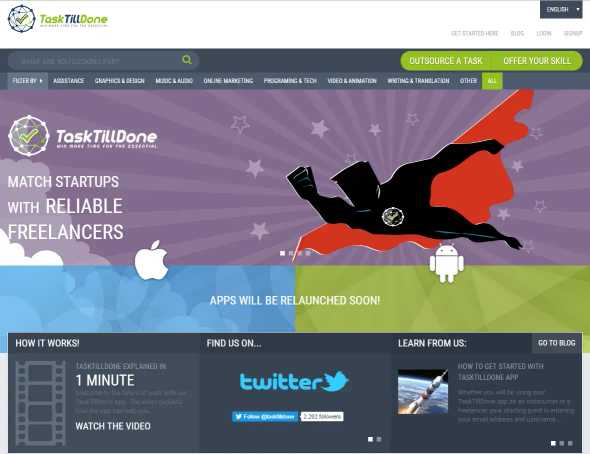 Link