TillDone Software
The project
TillDone Software is the web presence of my collaboration with my long-term partner Leo Brunnhofer and other experienced experts.
When?
Since 10/2015
My role
CTO
I was responsible for choosing the technology for the website as well as implementing most parts of it.
I went for GatsbyJS over classic CMS systems, mainly to try a new technology and to get a high performance lightweight solution.
Key technologies
Impressions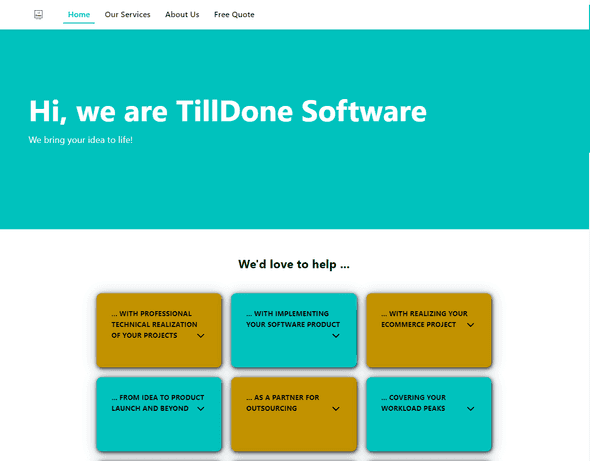 Link